UK designed and built air conditioned cattery in the countryside of Alhaurin el Grande, Spain.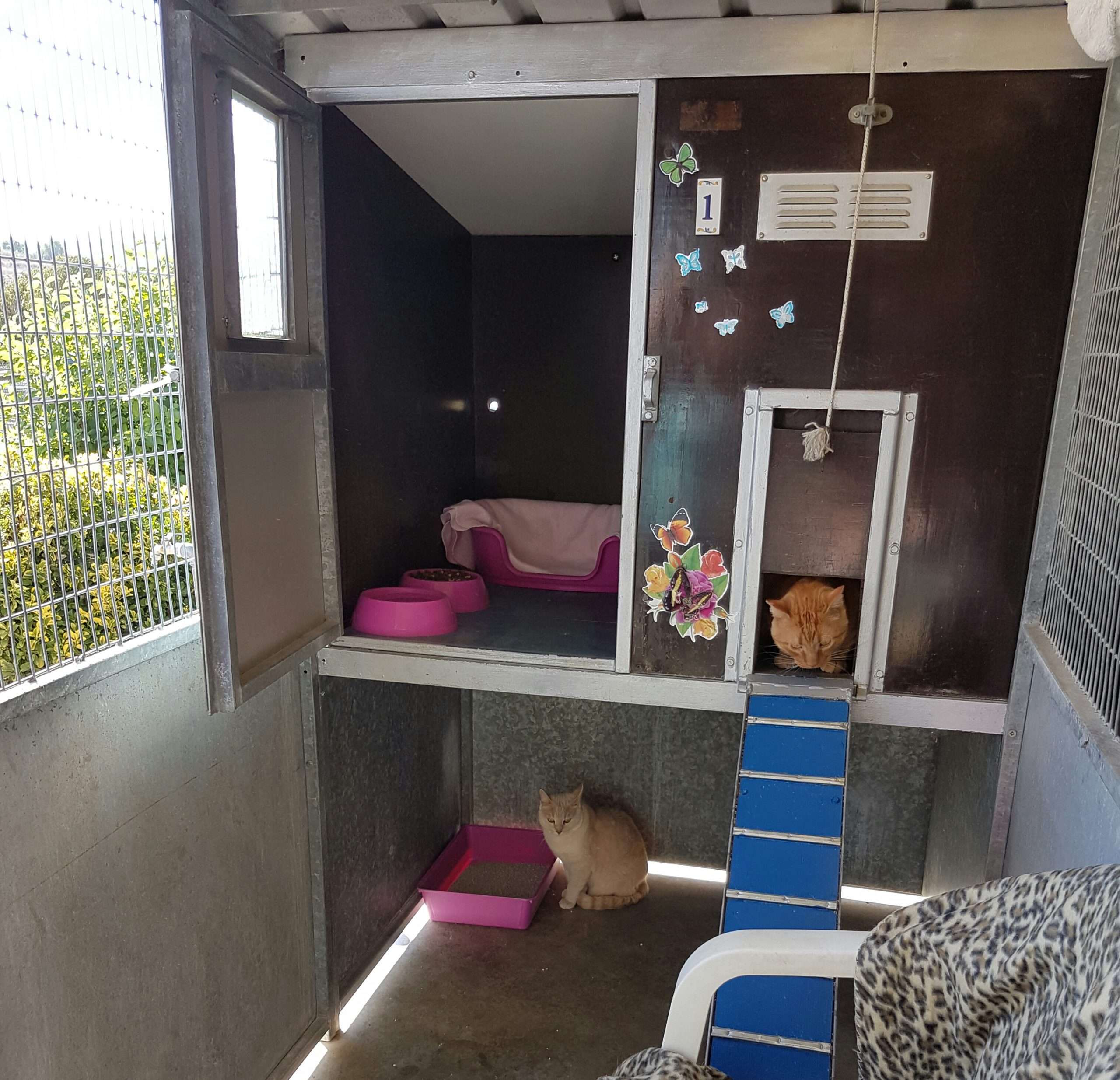 Our cattery was designed by us and built in the UK and transported here to Cat and Dog World, it is situated away from the kennel area so as to be a quiet, secure place for the cats to feel relaxed in.
All cats are housed in individual chalets. We never mix cats from different homes.
The chalets have a raised sleeping area where they have their beds, food and water, off of this is a ladder down to their own spacious run with a chair for a daytime snooze.
Although the cats can see each other all the chalets are divided by a sneeze barrier.
Clients are very welcome to bring their cats toys in with them, however we do not put our own climbing frames etc in with the cats, as some other catteries do, as it is impossible to sterilize them to eliminate the possibility of cross infection thoroughly between boarders.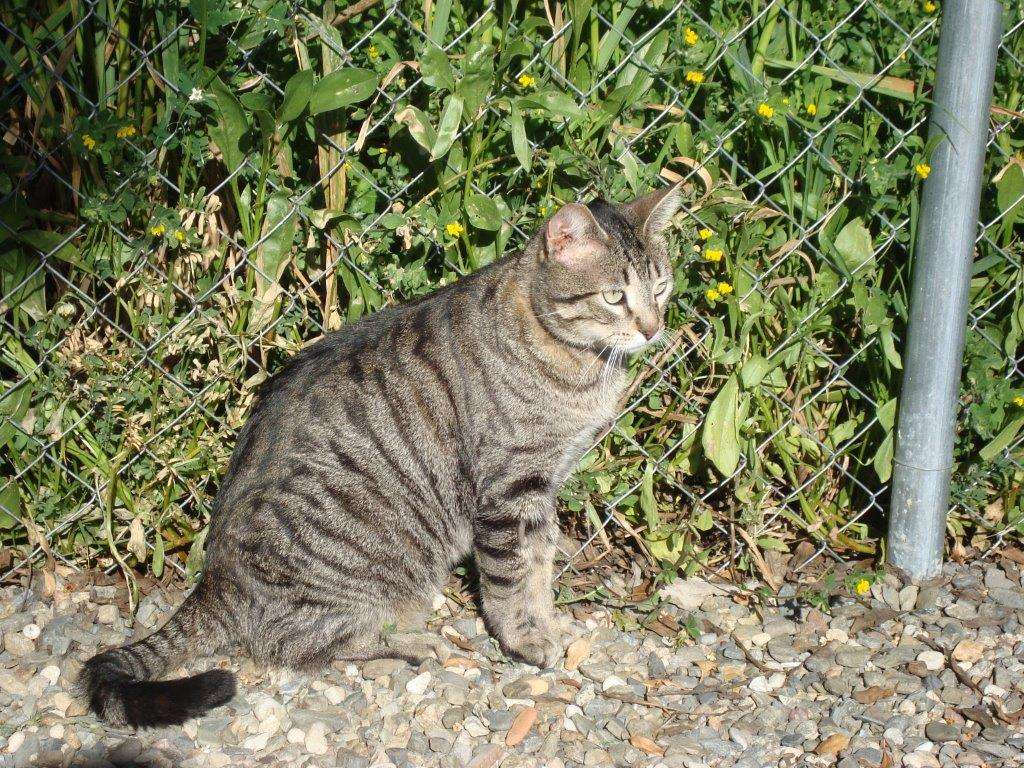 The cattery has air conditioning to keep your cat comfortable during the hot weather.
Heated chalets are available for clients that want this extra facility for their cats, for an extra charge.